Drop-in bolt stop stops forward travel of bolt when magazine is empty, ending the need to count shots; eliminates dry fires when the mag is empty. Replaces the factory bolt lock mechanism. Magazines are 10 round capacity with a rotary design and are constructed of high-impact plastic and steel. Important: Only use CST magazines with the bolt stop. Failure to do so may result in damage and accidental discharge. Works with most aftermarket products including mag latches, triggers, sears, hammers, etc. Kit comes with auto bolt stop and 10 round magazine.
If Blackdog Machine makes it you know it's top notch.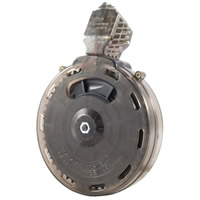 Extra-tough, polymer magazines are self-lubricating and hold 25 rounds of .22LR ammo. Constant force spring provides uniform feeding and smooth loading. Two alternating, interlocking notches make it easy to click two or three mags together for fast reloads and increased shooting time. Available with separately molded, Polymer feed lips or Stainless Steel (SS) feed lips for optimum performance.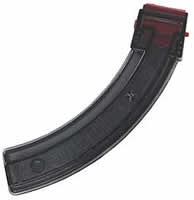 Durable, clear polymer 10/22 magazine holds fifty rounds of .22 long rifle ammunition. Steel feed lips provide years of reliable service. Rotating, coiled spring effectively feeds rounds on a rubber track system. Transparent body has numbers from 10 through 45 molded around the magazine: allows you to know exactly how many rounds you have left. Cover is removable for easy cleaning, and the unique tear drop shape fits comfortably in your hand for fast mag changes.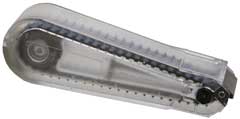 High capacity, 25-round magazine will wear for a lifetime because it is built from superior materials to never fail. Body halves are fully machined from a block of aluminum billet for superior strength, then secured with steel, socket head hex screws at three locations. Molded polymer follower and steel feed lips and center pin simply wont fail under the roughest use, even after many thousands of rounds. Magazine body can be completely disassembled for thorough cleaning. Hard-coat anodized finish prevents corrosion.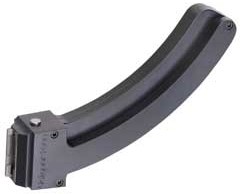 Easy-to-install kit gives your Ruger 10/22 the instantly recognizable appearance and handling of the classic, 1920-30's submachine gun. For a fraction of the cost of an original, you can shoot a look-alike using plentiful .22 LR ammunition without putting wear on a historic heirloom. Kit includes all mounting hardware and tools, no gunsmithing required. Simply remove the 10/22's barreled action from the factory stock, stake the two cross-pins in the trigger group, and install the kit components following the step-by-step instructions. The action fits securely into the kit's precision-machined, billet aluminum chassis-no drilling or permanent alterations to the action are required, so you can return it to the original stock at any time. Like the original-production model, the kit's three-piece stock is cut from high-quality, walnut with an attractive oil finish. Includes the rectangular, windage-adjustable rear peep sight of the early civilian subgun, and a clamp-on muzzle tip that slides around the factory front sight and replicates the profile of the original Cutts compensator. All the metal parts have a durable, semi-gloss blue-black powder coat finish. Kit available alone or with Pro-Mag 50-round drum magazine that lets you send plenty of rounds downrange between reloads and completes the iconic look of the Prohibition Era guns famous from movies and historic photographs. (Factory 10/22 magazines still work, too.) SPECS: Aluminum, powder coat finish, black, semi-gloss; walnut, matte finish. Kit includes receiver chassis, buttstock, pistol grip, forend grip, muzzle tip, front grip bracket, mounting hardware, and instructions. Available with or without Pro-Mag 50-round drum magazine. Spare magazines available separately.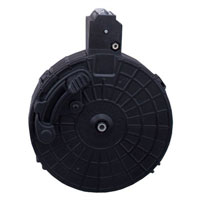 So you bought some of these cool 10/22 magazines. Why not make the magazine changes a little quicker with Brownells Ruger 10/22 Extended Magazine Release lever.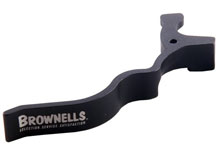 This is pretty interesting. It connects three Ruger 10/22 Magazines together Click here for info. A possible solution to shooters facing magazine capacity issues.